The real estate market in Singapore has been in a tail-spin of sorts the recent years largely contributed by Covid-19 and the slew of new launches.
Living with Covid has forced many to work from home for extended periods of time and many have found that their current homes are not conducive for a slew of various reasons and thus renting a place for some personal space has become essential.
Demand is further fueled by existing homeowners looking to exit their property at a good price and rent, either to wait for their new launch purchase to be completed or wait out for the heated property market to cool-off before purchasing their next home.
While renting a home may seem straightforward enough at first, it could get complicated when one gets into the details. Identifying a choice location and ascertaining the rental budget are just the initial steps of the leasing process.
In addition, it is also important to allocate sufficient time for the home hunting process, from reviewing listings to shortlisting properties and viewing the units. Ideally, one should set aside at least two to three weeks to sift through the options available.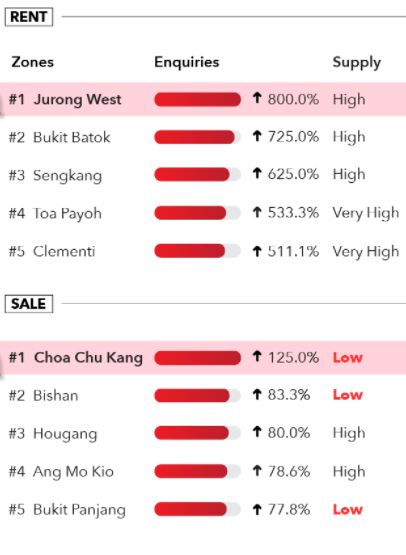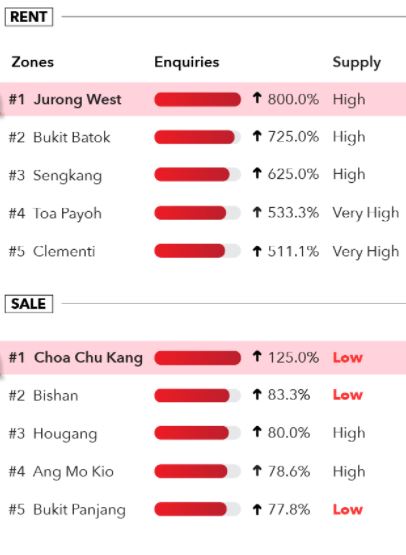 Budget and leasing period
Do the math and decide on the budget for rent. Be sure to consider other financial commitments and expenses when doing the sums to ensure that one is not financially-stretched. It is always enticing to select the most convenient or the best fitted out unit, however, these always come with a premium and the small difference in monthly payments will ultimately add up to a significant difference especially for longer tenures.
In Singapore, the current minimum rental period for private residential properties is three months, while that of HDB flats is six months. However, most landlords prefer stability and in a strong rental market, they would generally like a longer lock-in tenure.
HDB flat or Private home
HDB flats or non-landed private condominiums are the more common options in the market. A renter's decision will generally be guided by budget and lifestyle preferences. For example, a renter who requires space may decide to rent a HDB and on the other hand, condominiums tend to be slightly pricier but they do provide convenience with facilities such as gyms and swimming pools.
Get into the details
Renting is very similar to purchasing. Once the ideal property has been shortlisted, visit the unit again on a different day and at a different time to access the environment and if it is suitable for your preferences – for instance, there may be more traffic noise or the roads may be more congested on weekday mornings than during the weekends.
Always ask questions to clarify doubts as ultimately all parties will be contractually bound for the entire lease term. Some examples would be to find out if cooking is permissible in the kitchen, or if visitors are allowed. Other questions can include whether pets are permitted, whether the unit will come unfurnished, partially furnished, or fully furnished.
Once the unit has been selected and leased, the tenant ought to clearly document the original condition of the house in writing, supported with photos/videos. Such documentation will minimize potential disputes in the future when the unit is returned upon lease expiry.
If you may still have concerns over entering into contracts by yourself, feel free to reach out to us for professional advice and assistance! Otherwise, do check out our other articles on general market information.